December 13 2012
5
13
/

12
/

December
/

2012
14:21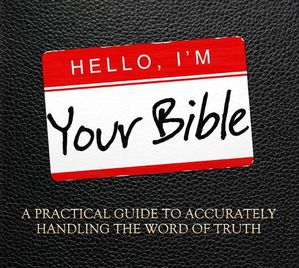 Unless otherwise noted, all scripture quotations are from the King James Version.
[About The Following Article - The Temple of God is a wonderful study. In Old Testament times, God, at certain times, dwelt in physical temples built by His servants. Please read I Chronicles 29:1-5 to find with what great care Solomon's Temple was built. The people were to know that God dwelt there. It was furnished with such greatness because it was to be the house of God. In this dispensation, God does not dwell in temples made with hands. See Acts 17:24. In the following article, Bibi Allicock brings us the Bible truth that our bodies are the Temple of God because the Holy Spirit lives within us. Therefore, we must take good care of our bodies. She also gives us some Scriptural truths on how we must live and act to prove that the Holy Spirit is within us, making our bodies the Temple of God.]
"Know ye not that ye are the temple of God, and that the Spirit of God dwelleth in you? If any man defile the temple of God, him shall God destroy; for the temple of God is holy, which temple ye are. Let no man deceive himself. If any man among you seemeth to be wise in this world, let him become a fool, that he may be wise. For the wisdom of this world is foolishness with God. For it is written, He taketh the wise in their own craftiness. And again, The Lord knoweth the thoughts of the wise, that they are vain. Therefore let no man glory in men" (I Corinthians 3:16-21, first part). "That, according as it is written, He that glorieth, let him glory in the Lord" (I Corinthians 1:31).
"Every man's work shall be made manifest: for the day shall declare it, because it shall be revealed by fire; and the fire shall try every man's work of what sort it is. If any man's work abide which he hath built thereupon, he shall receive a reward. If any man's work shall be burned, he shall suffer loss: but he himself shall be saved; yet so as by fire" (I Corinthians 3:13-15). "That the trial of your faith, being much more precious than of gold that perisheth, though it be tried with fire, might be found unto praise and honour and glory at the appearing of Jesus Christ: Whom having not seen, ye love; in whom, though now ye see him not, yet believing, ye rejoice with joy unspeakable and full of glory: Receiving the end of your faith, even the salvation of your souls" (I Peter 1:7-9).
"Therefore judge nothing before the time, until the Lord come, who both will bring to light the hidden things of darkness, and will make manifest the counsels of the hearts: and then shall every man have praise of God […] that no one of you be puffed up for one against another" (I Corinthians 4: 5-6, last part). "For who maketh thee to differ from another? and what hast thou that thou didst not receive? now if thou didst receive it, why dost thou glory, as if thou hadst not received it?" (verse 7). "Purge out therefore the old leaven, that ye may be a new lump, as ye are unleavened. For even Christ our passover is sacrificed for us: Therefore let us keep the feast, not with old leaven, neither with the leaven of malice and wickedness; but with the unleavened bread of sincerity and truth" (I Corinthians 5:7-8). "[…] for we are made a spectacle unto the world, and to angels, and to men" (I Corinthians 4:9, last part).
Brethren and friends, we ought to know how our body must be kept since it is to house the Holy Spirit of God. "What? know ye not that your body is the temple of the Holy Ghost which is in you, which ye have of God, and ye are not your own? For ye are bought with a price: therefore glorify God in your body, and in your spirit, which are God's" (I Corinthians 6:19-20). "Know ye not that the unrighteous shall not inherit the kingdom of God? Be not deceived: neither fornicators, nor idolaters, nor adulterers, nor effeminate, nor abusers of themselves with mankind, Nor thieves, nor covetous, nor drunkards, nor revilers, nor extortioners, shall inherit the kingdom of God" (verses 9-10).
"And such were some of you: but ye are washed, but ye are sanctified, but ye are justified in the name of the Lord Jesus, and by the Spirit of our God. All things are lawful unto me, but all things are not expedient: all things are lawful for me, but I will not be brought under the power of any. Meats for the belly, and the belly for meats: but God shall destroy both it and them. Now the body is not for fornication, but for the Lord; and the Lord for the body. And God hath both raised up the Lord, and will also raise up us by his own power. Know ye not that your bodies are the members of Christ? shall I then take the members of Christ, and make them the members of an harlot? GOD FORBID. What? know ye not that he which is joined to an harlot is one body? for two, saith he, shall be one flesh. But he that is joined unto the Lord is one spirit. FLEE FORNICATION. Every sin that a man doeth is without the body; BUT HE THAT COMMITTETH FORNICATION SINNETH AGAINST HIS OWN BODY" (verses 11-18).
The Apostle Paul tells us, "Therefore if any man be in Christ, he is a new creature: old things are passed away; behold, all things are become new. And all things are of God, who hath reconciled us to himself by Jesus Christ, and hath given to us the ministry of reconciliation" (II Corinthians 5:17-18). "Now then we are ambassadors for Christ, as though God did beseech you by us: we pray you in Christ's stead, be ye reconciled to God" (verse 20). "We then, as workers together with him, beseech you also that ye receive not the grace of God in vain. (For he saith, I have heard thee in a time accepted, and in the day of salvation have I succoured thee: behold, now is the accepted time; behold, now is the day of salvation.) Giving no offence in any thing, THAT THE MINISTRY BE NOT BLAMED: But in all things approving ourselves as the ministers of God, in much patience, in afflictions, in necessities, in distresses, In stripes, in imprisonments, in tumults, in labours, in watchings, in fastings; By pureness, by knowledge, by long suffering, by kindness, by the Holy Ghost, by love unfeigned, By the word of truth, by the power of God, by the armour of righteousness on the right hand and on the left, By honour and dishonour, by evil report and good report: as deceivers, and yet true; As unknown, and yet well known; as dying, and, behold, we live; as chastened, and not killed; As sorrowful, yet always rejoicing; as poor, yet making many rich; as having nothing, and yet possessing all things" (II Corinthians 6:1-10).
"And be not conformed to this world: but be ye transformed by the renewing of your mind, that ye may prove what is that good, and acceptable, and perfect, will of God" (Romans 12:2). "I BESEECH you therefore, brethren, by the mercies of God, that ye present your bodies a living sacrifice, holy, acceptable unto God, which is your reasonable service" (verse 1).
Here we see that as our BODIES ARE THE TEMPLE OF GOD, we ought to present it as A LIVING SACRIFICE, HOLY AND ACCEPTABLE UNTO GOD. Therefore the things we used to do before we accepted the Lord should be erased from our lives, and we should NOT DARE TO LOOK BACK as Lot's wife who looked back and turned into a pillar of salt. The Lord Himself said, "[…] No man, having put his hand to the plough, and looking back, is fit for the kingdom of God" (Luke 9:62). Brethren and friends, if we really want to be in the kingdom of God, we should "[…] put off concerning the former conversation the old man, which is CORRUPT ACCORDING TO THE DECEITFUL LUSTS; AND BE RENEWED IN THE SPIRIT OF YOUR MIND; AND THAT YE PUT ON THE NEW MAN, WHICH AFTER GOD IS CREATED IN RIGHTEOUSNESS AND TRUE HOLINESS" (Ephesians 4:22-24). "AND GRIEVE NOT THE HOLY SPIRIT OF GOD, WHEREBYYE ARE SEALED UNTO THE DAY OF REDEMPTION" (verse 30).
"Be ye therefore followers of God, as dear children; And walk in love, as Christ also hath loved us, and hath given himself for us an offering and a sacrifice to God for a sweetsmelling savour. But FORNICATION, and all uncleanness, or covetousness, let it not be once named among you, as becometh saints; Neither filthiness, nor foolish talking, nor jesting, which are not convenient: but rather giving of thanks. For this ye know, that no whoremonger, nor unclean person, nor covetous man, who is an idolater, hath any inheritance in the kingdom of Christ and of God. Let no man deceive you with vain words: for because of these things cometh the wrath of God upon the children of disobedience" (Ephesians 5:1-6).
"Wherefore he saith, Awake thou that sleepest, and arise from the dead, and Christ shall give thee light. See then that ye walk circumspectly, not as fools, but as wise, Redeeming the time, because the days are evil. Wherefore be ye not unwise, but understanding what the will of the Lord is. And be not drunk with wine, wherein is excess; but be filled with the Spirit; Speaking to yourselves in psalms and hymns and spiritual songs, singing and making melody in your heart to the LORD; Giving thanks always for all things unto God and the Father in the name of our LORD JESUS CHRIST; Submitting yourselves one to another in the FEAR OF GOD" (verses 14-21). "And be ye kind one to another, tenderhearted, forgiving one another, even as God for Christ's sake hath forgiven you" (Ephesians 4:32).
From "The Advocate of Truth", December 31, 2012.
The Church of God - Publishing House - Salem, West Virginia