February 11 2011
6
11
/

02
/

February
/

2011
19:21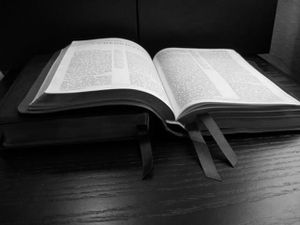 Unless otherwise noted, all scripture quotations are from the New King James Version.
The passage in question is found at Matthew 27:9-10, where the Gospel writer commented on the money given to Judas Iscariot for the betrayal of Jesus. The verses read: "Then was fulfilled what was spoken by Jeremiah the prophet, saying, "And they took the thirty pieces of silver, the value of Him who was priced … and gave them for the potter's field.'" The source of the prophecy concerning the 30 pieces of silver is Zechariah, not Jeremiah (Zechariah 11:12-13).
It appears that Jeremiah, rather than Isaiah, was sometimes placed first in the collection of books called "the Prophets" (Matthew 22:40). Hence, when Matthew here spoke of "Jeremiah," he was referring to an entire section of Scripture called by the name of its first book. This section of Scripture included Zechariah.
In a similar way, Jesus designated as "Psalms" several Bible books also known as the Writings. Thus, when he said that all things written about him "in the Law of Moses and the Prophets and the Psalms" had to be fulfilled, he was referring to the prophecies contained in the entire Hebrew Scriptures (Luke 24:44).