April 13 2012
6
13
/

04
/

April
/

2012
22:06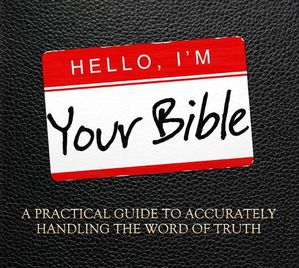 Unless otherwise noted, all scripture quotations are from the King James Version.
While it is true that the church has some weaknesses, it is also true there are some things that make it strong. Let us just mention two of them.
THE DOCTRINAL POSITION OF THE CHURCH MAKES IT STRONG.
Someone has said, "No church is stronger than its doctrine." Doctrine is the foundation of the church. Doctrine makes the church stable and durable. Many people object to the preaching of doctrine. They do not like a gospel that demands belief, loyalty and action.
Jesus said, "… My doctrine is not mine, but his that sent me. If any man will do his will, he shall know of the doctrine, whether it be of God, or whether I speak of myself" (John 7: 16-17).
"Then they that gladly received his word were baptized: and the same day there were added unto them about three thousand souls. And they continued stedfastly in the apostles' doctrine and fellowship, and in breaking of bread, and in prayers" (Acts 2:41-42). This was after Peter preached his sermon on the day of Pentecost. They were accused of filling "… Jerusalem with your doctrine …" (Acts 5:28). Peter answered, "…We ought to obey God rather than men" (Acts 5:29).
We know that there are false doctrines. Ephesians 4:14 speaks of "every wind of doctrine."
"Now the Spirit speaketh expressly, that in the latter times some shall depart from the faith, giving heed to seducing spirits, and doctrines of devils" (I Timothy 4:1).
"For the time will come when they will not endure sound doctrine; but after their own lusts shall they heap to themselves teachers, having itching ears" (II Timothy 4:3).
"Be not carried about with divers and strange doctrines ..." (Hebrews 13:9).
"If there come any unto you, and bring not this doctrine, receive him not into your house, neither bid him God speed" (II John 10).
The church must have sound doctrine.
"If thou put the brethren in remembrance of these things, thou shalt be a good minister of Jesus Christ, nourished up in the words of faith and of good doctrine, whereunto thou hast attained" (I Timothy 4:6).
"Holding fast the faithful word as he hath been taught, that he may be able by sound doctrine both to exhort and to convince the gainsayers" (Titus 1:9).
"But speak thou the things which become sound doctrine" (Titus 2:1).
THE MORAL STANDARD OF THE CHURCH MAKES IT STRONG.
Holiness must be the character of the church. When a person loses his character, his respectability is gone. This is also true of the church. There are negative elements that affect its holiness.
"And be not drunk with wine, wherein is excess; but be filled with the Spirit" (Ephesians 5:18).
"Love not the world, neither the things that are in the world, If any man love the world, the love of the Father is not in him" (I John 2:15).
"And be not conformed to this world: but be ye transformed by the renewing of your mind, that ye may prove what is that good, and acceptable, and perfect, will of God" (Romans 12:2).
"Wherefore come out from among them, and beye. separate, saith the Lord, and touch not the unclean thing; and I will receive you" (II Corinthians 6:17).
The church can be holy.
"But as he which hath called you is holy, so be ye holy in all manner of conversation; Because it is written, Be ye holy; for I am holy" (I Peter 1:15-16).
"Follow peace with all men, and holiness, without which no man shall see the Lord" (Hebrews 12:14).
Its doctrinal position and its moral standard are only two strengths that made the early church strong. May it be so today.
From "The Advocate of Truth", April 23, 2012.
The Church of God - Publishing House - Salem, West Virginia