May 14 2010
6
14
/

05
/

May
/

2010
09:44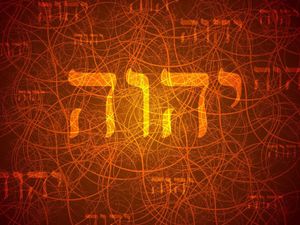 There are many passages of the Bible that speak about the similar attributes to God and Christ. Many Trinitarians will claim that since Christ has a similar attribute to God that Christ must in fact BE God.
These are the following arguments that Trinitarians will claim to mean that Jesus must in fact be GOD.
1. Jesus and God are called Saviour.
2. Jesus and God are both called Lord.
3. Jesus and God are called the King of Kings.
4. Jesus and God are called the Judge.
5. Jesus and God are worshipped (we'll get into types of worship)
6. Jesus and God forgive sins.
1. One attribute that God and Christ share is the fact that they are both called Saviour in the Bible. We need to find out if it is also possible that someone else other than God or Christ are called "Saviour" in the Bible. If this is in fact that case, the argument claiming that Jesus is God because he is called Saviour is lost. God has given His people "saviours." In Nehemiah it states: Therefore thou deliveredst them into the hand of their enemies, who vexed them: and in the time of their trouble, when they cried unto thee, thou heardest them from heaven; and according to thy manifold mercies thou gavest them saviours, who saved them out of the hand of their enemies. (Nehemiah 9:27) So given this example, saviour has been used with men and not only God and Christ.
Now, we must remember the principle of agency: angels, and prophets have been called God because they represent God. That does not mean that they are God; "no one has seen God" (John 1:18) and (1 John 4:12). God says also: "You cannot see My face; for no man shall see Me, and live." (Exodus 33:20). "So, God has sent over the Ages angels, prophets and Jesus to speak on His behalf. God, who at various times and in various ways spoke in time past to the fathers by the prophets, has in these last days spoken to us by His Son, whom He has appointed heir of all things, through whom also He made the worlds (ages)"; (Hebrews 1:1-2) Jewish law of agency speaks of this in the following from The Encyclopedia of the Jewish Religion:

Agent (Heb. Shaliah): The main point of the Jewish law of agency is expressed in
the dictum, "a person's agent is regarded as the person himself" (Ned. 72b; Kidd.
41b). Therefore any act committed by a duly appointed agent is regarded as
having been committed by the principal, who therefore bears full responsibility
for it with consequent complete absence of liability on the part of the agent.
We must go back to the idea of the logos or God's plan of the Ages. God's plan was fulfilled in Jesus and Jesus is the instrument of that salvation. Jesus reconciled the people back to God through Christ; mankind had lost his ability to have that connection with God; Jesus redeemed that lost connection from Adam's disobedience to God.
2. Many will argue that since Jesus is called Lord, and since God is called Lord then that must mean that Jesus is GOD. In Acts 4:26 we find that God is LORD. When we look at Acts 2:36 God made Jesus Lord: "Therefore let all the house of Israel know assuredly that God has made this Jesus, whom you crucified, both Lord and Christ." Jesus was in fact made Lord by God, so this once again shows that Jesus on his own could not have made himself Lord. Jesus represents God's authority; the word Lord is Elohim in Hebrew. Elohim is used throughout the Bible for gods, Satan, men and Jesus. We usually know if Elohim is referring to Yehovah if there is a singular pronoun attached to Elohim like I, He, She or It. Sarah called Abraham her lord in Genesis 18:12 and 1 Peter 3:6 also confirms this. Moses was also called a god to Pharaoh: So the LORD said to Moses: "See, I have made you as God to Pharaoh, and Aaron your brother shall be your prophet. (Exodus 7:1).
Nonetheless, God is a Saviour: I, even I, am the LORD, And besides Me there is no savior. (Isaiah 43:11) and also Jude 25 states that same. However, Jesus is also Saviour but Jesus did not get that lordship on his own. God exalted Jesus:
"The God of our fathers raised up Jesus whom you murdered by hanging on a tree. Him God has exalted to His right hand to be Prince and Savior, to give repentance to Israel and forgiveness of sins." (Acts 5:30-31)
God made Jesus Lord and Christ; God is originator of Jesus' lordship.
3. The claim is put forth that since Jesus and God are called King of kings that this must also mean that Jesus is God. However, in Ezra 7:12 King Artaxerxes is also called king of kings. One point we can make however, is that Jesus is never referred to the God of gods in the Bible; only this title is reserved for Yehovah. Examples: Deuteronomy 10:17; Joshua 22:22; Psalm 136:2; Daniel 2:47; 11:36.
Now, some will say that Jesus was the Creator with regard to this passage: "For by Him all things were created that are in heaven and that are on earth, visible and invisible, whether thrones or dominions or principalities or powers. All things were created through Him and for Him" (Col 1:16). To think that this means that Jesus is God is founded on faulty reasoning. The fact is that through Jesus, all things are created new. Jesus gives spiritual newness through the regeneration of the Holy Spirit. Adam lost the regenerative ability of Holy Spirit through Adam's disobedience however, Jesus recaptured it and brought about new birth. Adam lost his spiritual purity but Jesus is the creator of new things and God through his plan of Messiah created the "ages". Remember, the passage in Colossians 1:16 does not say anything about the physical universe; it is only talking of thrones, dominions, principalities and powers. There is nothing in this passage that says anything about Jesus being the physical creator of the universe.
4. God is called Judge through the Bible but Jesus is also called Judge. Many Trinitarians will again say well, since Jesus is Judge, he must be God. If we look at Acts 17:30-31 we see that Jesus was appointed Judge by God: "Truly, these times of ignorance God overlooked, but now commands all men everywhere to repent, because He has appointed a day on which He will judge the world in righteousness by the Man whom He has ordained. He has given assurance of this to all by raising Him from the dead."
We will judge the world when Christ returns so the work of judging is not only reserved to God and Christ. "Do you not know that the saints will judge the world? And if the world will be judged by you, are you unworthy to judge the smallest matters?" (1 Corinthians 6:2)
5. Jesus and God are attributed forms of worship so to some that must mean again that Jesus is God. Trinitarians will base their reasoning on Matthew 28:9 where it states:"And as they went to tell His disciples, behold, Jesus met them, saying, "Rejoice!" So they came and held Him by the feet and worshiped Him." Now at face value, out of context this is the impression that one may have. But let's look at another example with the same word "worship" and let's determine what kind of worship that the passage is talking about.
"And David said to all the congregation, Now bless the LORD your God. And all the congregation blessed the LORD God of their fathers, and bowed down their heads, and worshipped the LORD, and the king." (1 Chronicles 29:20)
Now, David is being worshipped one would say here. But obviously we all understand that David is not God. The form of worship here is paying homage or respect to a person of authority. This is exactly what Christ is. We don't worship Christ; that kind of worship is for Yehovah and Yehovah alone. However, we are to HONOUR Christ because Christ manifests God to us and Christ died for us in order for us to have fullness of life! Very often honour and respect is lost when we make Christ God. This aspect of Christ is completely lost when we make Christ into God. Yes, our heart and soul must be connected to Christ and as we make Christ our target, we manifest God's glory.
The Bible says to worship God: "And I fell at his feet to worship him. But he said to me, "See that you do not do that! I am your fellow servant, and of your brethren who have the testimony of Jesus. Worship God! For the testimony of Jesus is the spirit of prophecy."" (Revelations 19:10) And Jesus said: "For it is written, 'You shall worship the LORD your God, and Him only you shall serve.'"" (Luke 4:8).
Christ is heir; if Christ is heir then that means that someone had to give it to him. We are also joint heirs of Christ: "The Spirit Himself bears witness with our spirit that we are children of God, and if children, then heirs—heirs of God and joint heirs with Christ, if indeed we suffer with Him, that we may also be glorified together." (Romans 8:16-17)
We are actually somewhat on equal footing with Christ. Christ is not ashamed to call us his brethren: "For both He who sanctifies and those who are being sanctified are all of one, for which reason He is not ashamed to call them brethren" (Hebrews 2:11). Christ also is the firstborn among many brethren (Romans 8:29). His brethren are those who worship Yehovah and keep Jesus' testimony; but we are nonetheless Jesus' brothers and sisters! Jesus says to us that we both have a common God and Father: "Jesus said to her, "Do not cling to Me, for I have not yet ascended to My Father; but go to My brethren and say to them, 'I am ascending to My Father and your Father, and to My God and your God.'"" (John 20:17). Ephesians 1:3 states "Blessed be the God and Father of our Lord Jesus Christ," meaning that Jesus has a Heavenly Father like us! These passages speak for themselves; Jesus Christ cannot be Yehovah the Most High God and Creator of the Universe.

6. The final point that Trinitarians love to claim is that Jesus can forgive sins so that makes Jesus God. Jesus does have the power to forgive sins because all "functional" authority has been given to Christ on behalf of God (Matthew 28:18). God is our Forgiver: "If we confess our sins, He is faithful and just to forgive us our sins and to cleanse us from all unrighteousness" (1 John 1:9) and God is merciful (Exodus 20:6). Jesus forgave our sins, but does this make him God? Jesus is our pattern and target. Jesus is the way, the truth and the life and we are to follow Christ's example (1 Peter 2:21). So, we are to forgive others: "For if you forgive men their trespasses, your heavenly Father will also forgive you. But if you do not forgive men their trespasses, neither will your Father forgive your trespasses" (Matthew 6:14-15).
In Mark 2:6-10, Jesus heals a paralytic man and forgives the man his sins. In Matthew 9:8, the multitudes "glorified God, who had given such power to men". Jesus tells the Pharisees that their doctrine is wrong; there is no verse in scripture that says that "only God can forgive sins." This particular idea came from their tradition. The truth is that God grants the authority to forgive sins as He pleases. God granted the authority to the Son and furthermore to the apostles: "If you forgive anyone his sins, they are forgiven" (John 20:23). If the Pharisees were right, and only God can forgive sins, then God, Jesus and the apostles were all God because they had the authority to forgive sins.
We are to follow Christ's example: "bearing with one another, and forgiving one another, if anyone has a complaint against another; even as Christ forgave you, so you also must do" (Colossians 3:13)
We are to forgive as Christ forgave us.