December 3 2010
6
03
/

12
/

December
/

2010
14:28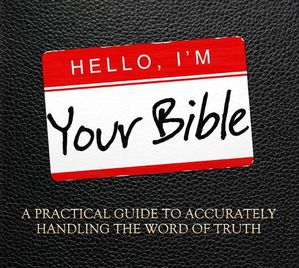 Unless otherwise noted, all scripture quotations are from the King James Version.
"Behold, to obey is better than sacrifice, and to hearken than the fat of rams" (I Samuel 15:22 last part). The Lord told Saul to "…go and smite Amalek, and utterly destroy all that they have, and spare them not; but slay both man and woman, infant and suckling, ox and sheep, camel and ass" (I Samuel 15:3). Saul went his way and did as it pleased him. He spared what he wanted and destroyed what he thought was vile and refuse. He saved the best of the animals to offer sacrifice. The Lord was not delighted in whatever he was preparing to offer. Obedience was expected from Saul and he blew it.
"… Because thou hast rejected the word of the LORD, he hath also rejected thee from being king" (I Samuel 15:3). What transpired after caused Samuel to utter the words, "…The LORD hath rent the kingdom of Israel from thee this day, and hath given it to a neighbour of thine, that is better than thou" (I Samuel 15:3). Thus Saul reaped the fruit of his actions and disobedience. He was left stranded. The Spirit of God left him. He was like any other man without the protection of the power of God. Saul's response was to seek a witch in Endor, thinking that help might come from that source. When he finally got an answer from the witch of Endor, it was just to reproach him for not obeying the voice of God, and to spell out his demise.
Dear ones, let us not go the way that Saul traveled and be disobedient too. Whatever the task the Lord has called us to perform; we must remember that obedience is vitally important to the children of God. It is not a one time display, then to return to one's old life. Obedience must be constant and continuing, and must be fuelled by faith in God.
Without faith it is impossible to please God. Jesus is really the perfect example, since He, as the Son of God, showed us that obedience is extremely important. "Though he were a Son, yet learned he obedience by the things which he suffered; And being made perfect, he became the author of eternal salvation unto all them that obey him" (Hebrews 5:8-9).
Remember, He was in all points tempted like as we are, yet without sin. We are also very privileged because He said to us that "…if any man sin, we have an advocate with the Father, Jesus Christ the righteous" (I John 2:1). We can go to Him regularly if sins are committed, asking for forgiveness. God never destroys a city or individual without first warning them. We are warned and reminded that we should not provoke the Lord. "For if the word spoken by angels was stedfast, and every transgression and disobedience received a just recompense of reward; How shall we escape, if we neglect so great salvation; which at the first began to be spoken by the Lord, and was confirmed unto us by them that heard him" (Hebrews 2:2-3).
Today the voice of the Lord is not to them in the past, like Saul. It is to us who are alive and, as children of God, we must become aware lest we fall after the same example of unbelief, and die in our sin. "Sow to yourselves in righteousness, reap in mercy; breakup your fallow ground: for it is time to seek the LORD, till he come and rain righteousness upon you" (Hosea 10:2). Disobedience has a reward, and it is not nice. "And whosoever was not found written in the book of life was cast into the lake of fire" (Revelation 20:15).
Obedience also has a reward. "He that overcometh shall inherit all things; and Twill be his God, and he shall be my son" (Revelation 21:7).
"Now unto him that is able to keep you from falling, and to present you faultless before the presence of his glory with exceeding joy, To the only wise God our Saviour, be glory and majesty, dominion and power, both now and ever. Amen" (Jude 24-25).
Obedient, you shall live; disobedient, you shall die.
From "The Advocate of Truth." February 22, 2010.
The Church of God - Publishing House - Salem, West Virginia