November 27 2010
7
27
/

11
/

November
/

2010
14:48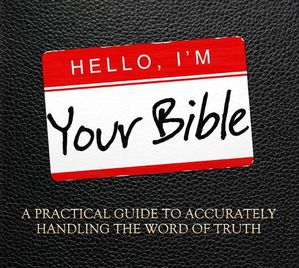 Unless otherwise noted, all scripture quotations are from the King James Version.
Actions speak louder than words. The fruit of the Spirit must be practiced by each and every child of God. These attributes from Galatians 5:22-23 are LOVE, JOY, PEACE, LONGSUFFERING, GENTLENESS, GOODNESS, FAITH, MEEKNESS, and TEMPERANCE. By having these nine attributes in our Christian life, we will be able to shine like alight out unto the world.
"CHARITY [LOVE] suffereth long, and is kind; charity [love] envieth not; charity [love]vaunteth not itself, is not puffed up, Doth not behave itself unseemly, seeketh not her own, is not easily provoked, thinketh no evil" (I Corinthians 13:4-5). God showed us His love by giving His only begotten Son to die on Calvary's tree whereby we all can have a chance to obtain eternal life. So we, as Christians, should love our neighbor as ourselves and be a giving person from the heart. The Lord has given us a new commandment. He said, "A new commandment I give unto you, That ye love one another; as I have loved you…" (John 13:34). "My little children, let us not love in word, neither in tongue; but in deed and in truth" (I John 3:18).
Having LOVE for each other therefore brings JOY to the hearts of others. The joy that we have within is the strength of the Lord. Paul and Silas went through great trials and sufferings, but the joy in serving the Lord did not depart from them. Though many stripes were laid upon them, though they were cast into prison, they continued singing and giving praises to the Lord. Always be joyful for what all the Lord has done for us in our lives, and give Him thanks and praises at all times. "And my soul shall be joyful in the LORD: it shall rejoice in his salvation" (Psalm 35:9).
The joy from within therefore calms our souls with PEACE. "And the peace of God, which passeth all understanding, shall keep your hearts and minds through Christ Jesus" (Philippians 4:7). By placing all our trust and confidence in the Lord, peace will flow like a river gently through our souls. We should let the peace of God rule in our hearts and be thankful because it's a blessing. "But the wisdom that is from above is first pure, then peaceable…And the fruit of righteousness is sown in peace of them that make peace" (James 3:17-18).
The PEACE that flows from within us will give us the PATIENCE to go through LONGSUFFERING. "My brethren, count it all joy when ye fall into divers temptations; Knowing this, that the trying of your faith worketh patience. But let patience have her perfect work, that ye maybe perfect and entire, wanting nothing" (James 1:2-4). Job was a perfect and upright man in the eyes of God, but he went through pain and sufferings. The patience that Job had helped him to walk through his sufferings, and he was more blessed in the end than in the beginning. When we begin the Christian journey, we must go through trials and tribulations. The road is rough and has plenty of potholes, but we should never let this keep us from obtaining eternal life. Going through fiery trials on the Christian journey is to make us stronger and better Christians. It will cause us to be brighter lights in the world. "Blessed is the man that endureth temptation: for when he is tried, he shall receive the crown of life, which the Lord hath promised to them that love him" (James 1:12).
LONGSUFFERING therefore teaches us to be GENTLE, tender-hearted and kind to others. Gentleness is having humility toward God and others. "A soft answer turneth away wrath: but grievous words stir up anger" (Proverbs 15:1). Jesus is our greatest example. In Matthew 11:29, He said, "Take my yoke upon you, and learn of me; for I am meek and lowly in heart: and ye shall find rest unto your souls." Therefore, we should be ready to give a gentle response and care to those who are weak, which may help to bring love, joy and peace in their lives. "But the wisdom that is from above is first pure, then peaceable, gentle, and easy to be intreated, full of mercy and good fruits, without partiality, and without hypocrisy" (James 3:17).
GOODNESS gently steps in which shows the virtuousness of a child of God, which can give us the opportunity to gain honour and respect from others. "And let us not be weary in well doing: for in due season we shall reap, if we faint not. As we have therefore opportunity, let us do good unto all men, especially unto them who are of the household of faith" (Galatians 6:9-10). The wisdom of the Lord is past finding out. He healed the sick, He raised the dead, and He cast out devils. The blind received their sight, and the lepers were cleansed. He did so much more. There is only one thing the Lord wants from us, and that is to give ear and obey His commandments and keep His statutes. "For we are his workmanship, created in Christ Jesus unto good works, which God hath before ordained that we should walk in them" (Ephesians 2:10).
GOODNESS brings forth FAITH which causes us to believe and keep the commandments of God. Hebrews 11:6 informs us, "But without faith it is impossible to please him: for he that cometh to God must believe that he is, and that he is a rewarder of them that diligently seek him."
Abraham had great trust and confidence in the Lord when he was to offer up Isaac. "Through faith we understand that the worlds were framed by the word of God, so that things which are seen were not made of things which do appear" (Hebrews 11:3). Prayer and faith work hand in hand. To receive our requests from the Lord, we must believe. If we have faith as a grain of mustard seed, we will be able to move mountains. "Now faith is the substance of things hoped for, the evidence of things not seen" (Hebrews 11:1).
FAITH therefore gives us the ability to portray MEEKNESS. "Blessed are the meek: for they shall inherit the earth" (Matthew 5:5). Meekness showed forth humility in the life of Moses. He was the meekest man upon the face of the earth. "The meek will he guide in judgment: and the meek will he teach his way" (Psalm 25:9). We can find rest for our soul when we are meek and lowly in heart as Jesus was. Meekness is being calm and not easily provoked.
MEEKNESS will control our temper and emotions. Jesus displayed TEMPERANCE when He resisted the devil after He had fasted forty days and nights. Temperance therefore brings patience, then self control our actions are controlled by our hearts. We should pray for God to mold our hearts and make them like His, so we will be able to control our tongues and actions. Having the fruit mentioned will give us temperance. "And beside this, giving all diligence, add to your faith virtue; and to virtue knowledge; And to knowledge temperance; and to temperance patience; and to patience godliness; And to godliness brotherly kindness; and to brotherly kindness charity" (II Peter 1:5-7).
If the fruit of the Spirit are lacking in your lives, you should quickly collect your baskets and head to the market, getting on your knees and asking God for more of the fruit of the Spirit. In receiving the fruit of the Spirit, make sure that it is mature so it can grow within you and shine like a light in the world. Some who see the brightness from us as Christians may want to follow our example. By just having and practicing the fruit of the Spirit, we can win souls for the Lord. I pray that the fruit of the Spirit that is within us will remain fresh and spotless.
From "The Advocate of Truth." May 24, 2010.
The Church of God - Publishing House - Salem, West Virginia