September 8 2010
4
08
/

09
/

September
/

2010
13:36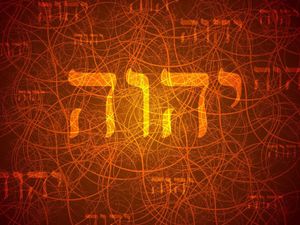 In the Johannine literature a certain kind of "pre-existence" does occur, which is revealed by the language of both Jesus and John himself, in expounding upon his master's teaching. It is said that Jesus is from heaven, from above, and from God. While these phrases are only a small portion of the language found to describe this certain "pre-existence", they provide a large push in the minds of believers toward the idea that Jesus actually lived somewhere else prior to his birth and thus that he must be GOD. However, these phrases, when properly understood, do not lend necessarily any support to that idea. The misunderstanding is partially due to inconsistent Bible translation, but mostly due to a misunderstanding of Biblical language or culture.

The proper way to understand how John or Jesus uses a phrase is to look at how the John or Jesus uses the same phrase elsewhere. This is especially true concerning John's works, because unlike the synoptic writers, John expounded upon a different set of Jesus' teachings, which are heavily set in figurative language.

Of God/From God

We can find many places where Jesus is said to be from God, or sent from God. To us, this may sound like he must have been living with God as a spirit being prior to being sent - being born as a human. But it becomes very obvious very quickly, given a read through the book of John, that this is not the case. Being "of God" means to have God as your source spiritually. This is why all true believers are said to be "of God". And the wicked are likewise said to be "of Satan". This is not, of course, because they pre-existed as spirit beings with Satan, but because he is their spiritual father - their guide.
"He who is of God hears God's words; therefore you do not hear, because you are not of God" (John 8:47).

"We are of God. He who knows God hears us; he who is not of God does not hear us. By this we know the spirit of truth and the spirit of error" (1 John 4:6).

"He who sins is of the devil, for the devil has sinned from the beginning. For this purpose the Son of God was manifested, that He might destroy the works of the devil" (1 John 3:8).

Now you may not have noticed this, because your Bible translators have been inconsistent. When referring to Jesus, they will likely say that he is "from God", but when referring to believers, they will suddenly translate the exact same Greek phrase as "of God". But the Greek preposition "ek" from which "from" and "of" are translated is most naturally understood as "from", considering that the definition of the word revolves around the source of something.
Concerning being "sent by/from God" - many in the Bible are given this designation, including John the Baptist himself in John.

"There was a man sent from God, whose name was John" (John 1:6).
Nobody would argue that John the Baptist literally pre-existed.
From above

We first notice that Jesus says that he is "from above". This phrase is rather synonymous with the aforementioned, and denotes the spiritual source of something. This too can be verified by the way the Pharisees are said to be "from beneath".

"You are from beneath; I am from above" (John 8:23).
Neither being "from above" nor being "from beneath" is a literal concept, but is rather figurative language common to John's works. Jesus is no more literally "from above", than the Pharisees are literally "from beneath"; and likewise, those who are "born from above" (John 3:3, Young's Literal Translation), are not literally pre-existent, but rather have God as their spiritual source.

From heaven

This phrase operates identically to the one above, and is used in the same way. "Heaven" was used as a sort-of substitute word for God in the first century within Judaism. This is why Matthew says "Kingdom of heaven", but Luke says "Kingdom of God". They both mean the same thing. Being "from heaven" means the same as being "from God". This is why the question Jesus asks the Pharisees is worded as such:


"The baptism of John—where was it from? From heaven or from men?" (Matthew 21:25).
Not from/of the world

When Jesus says that he is not from the world, he also says the same thing concerning his disciples, and his kingdom.


"They are not of the world, just as I am not of the world." (John 17:16).

This is not because they pre-existed in a different world prior to birth, but because their source is in God. Again this is figurative language, and the same Greek preposition "ek" shows up here as well.
Thus

All believers are said to be "of God", "born from God", "from the truth", "from the light", "born from above", "born from the spirit", and "not from the world".

The wicked are likewise said to be "from beneath", and "of the devil", and "of the world".

It is simply figurative language, and refers primarily to who a person follows after. The pre-existence of John is all according to the grand scheme. Because God foreknows all, and knows his people beforehand, it is as if they existed beforehand, because they existed in the mind of God. The same applies to the kingdom, which is why it was said:

"Then the King will say to those on His right hand, 'Come, you blessed of My Father, inherit the kingdom prepared for you from the foundation of the world" (Matthew 25:34).

Elsewhere Jesus does use language demonstrating a sending and returning,

"for the Father Himself loves you, because you have loved Me, and have believed that I came forth from God" (John 16:27).

"I came forth from the Father and have come into the world. Again, I leave the world and go to the Father" (John 16:28).
The sending and returning are not to be understood in the exact same manner. The same could be said of believers. The Scripture says that Jesus was foreknown by God, and says the same thing concerning believers. This is simple language. This should suffice to provide the foundation for our understanding.

"He was foreknown before the foundation of the world but was made manifest in the last times for the sake of you" (1 Peter 1:20, English Standard Version).


"For whom He foreknew, He also predestined to be conformed to the image of His Son, that He might be the firstborn among many brethren" (Romans 8:29)