November 19 2010
6
19
/

11
/

November
/

2010
13:52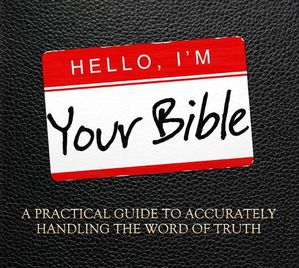 Unless otherwise noted, all scripture quotations are from the King James Version.
"Whosoever therefore shall confess me before men, him will I confess also before my Father which is in heaven. But whosoever shall deny me before men, him will I also deny before my Father which is in heaven. Think not that I am come to send peace on earth: I came not to send peace, but a sword. For I am come to set a man at variance against his father, and the daughter against her mother, and the daughter in law against her mother in law. And a man's foes shall be they of his own household. He that loveth father or mother more than me is not worthy of me: and he that loveth son or daughter more than me is not worthy of me. And he that taketh not his cross, and followeth after me, is not worthy of me. He that findeth his life shall lose it: and he that loseth his life for my sake shall fmd it" (Matthew 10:32-39).
The word disciple in the Greek means "a learner". But the word conveys much more than that. It implies the acceptance of the views and practices of the teacher, not only in the mind but also in the life. The truth of the statement that the Apostle Paul made to the Corinthians must be accepted as fact: "What? know ye not that your body is the temple of the Holy Ghost which is in you, which ye have of God, and ye are not your own? For ye are bought with a price: therefore glorify God in your body, and in your spirit, which are God's" (I Corinthians 6:19-20). The early saints and many others since have understood the price that must be paid to enter into a state of true discipleship.
Let us now consider four conditions of discipleship.
The disciple must reckon himself to be dead.
No one can be a disciple until he has reckoned himself to be dead. "Likewise reckon ye also yourselves to be dead indeed unto sin, but alive unto God through Jesus Christ our Lord" (Romans 6:11). We hear the commandments of God, and we say, "Lord, these things are too hard. I can't do these things that You are requiring of me. Love my enemies? Bless those who curse me? Lord, they've told lies about me. They have tried to ruin my name. I can't do it!" But the Lord says to us, "That is what I require of My disciples. If you want to be my disciple, that's what you are going to have to do."
Jesus said in Matthew 5:44, "But I say unto you, Love your enemies, bless them that curse you, do good to them that hate you, and pray for them which despitefully use you, and persecute you." How can we do this? It seems impossible. It is impossible for that old man, that person we were before we were saved. But that old person is dead! He or she isn't alive anymore!
The Apostle Paul wrote to the church at Rome under the inspiration of the Holy Spirit: "Knowing this, that our old man is crucified with him, that the body of sin might be destroyed, that henceforth we should not serve sin. For he that is dead is freed from sin. Now if we be dead with Christ, we believe that we shall also live with him" (Romans 6:6-8).
So a disciple must first reckon himself to be dead.
A disciple must live a life of self-denial.
The Bible can be read and even memorized, but until its principles have been applied to our own lives, it is of no benefit to us. Jesus said in Matthew 16:24, "…If any man will come after me, let him deny himself, and take up his cross, and follow me." Man's natural tendency is to think of himself first. What is going to profit me? How can I be helped? But the true disciple is to give himself away in service to others.
The Lord Jesus knew that selfishness was at the root of all problems. So when the 12 apostles began to have strife among themselves over who was going to be the top dog of the group, He said, "…The kings of the Gentiles exercise lordship over them; and they that exercise authority upon them are called benefactors. But ye shall not be so: but he that is greatest among you, let him be as the younger; and he that is chief, as he that doth serve" (Luke 22:25-26).
So we see, a disciple must live a life of self-denial.
A disciple must live a life of discipline.
"I beseech you therefore, brethren, by the mercies of God, that ye present your bodies a living sacrifice, holy, acceptable unto God, which is your reasonable service. And be not conformed to this world: but be ye transformed by the renewing of your mind, that ye may prove what is that good, and acceptable, and perfect, will of God" (Romans 12:1-2). Paul understood that without discipline nothing great could ever be accomplished.
A concert pianist knows that the years of gruelling practice and self-sacrifice cannot be escaped if that one hour of perfect performance is to be realized. An astronaut knows stem discipline will be required to prepare for that day on the launching pad. The athlete who wants to be a member of the Olympic team must count on years of training, hard work, and discipline if the gold medal is to be worn. The Apostle Paul realized this when he wrote, "But I keep under my body, and bring it into subjection: lest that by any means, when I have preached to others, I myself should be a castaway" (I Corinthians 9:27).
God is no "respecter of persons." What He enabled Paul to do, He will also enable us to do. We can be disciplined and be true disciples.
A disciple must live a life of devotion.
A Bible student wrote that "devotion is the wholehearted and irrevocable giving up to God that which may never be taken back again." Our devotion to Christ and His cause must be without reserve and without return.
Paul exemplified devotion when he told the elders at Ephesus, "And now, behold, I go bound in the spirit unto Jerusalem, not knowing the things that shall befall me there:
Save that the Holy Ghost witnesseth in every city, saying that bonds and afflictions abide me. But none of these things move me, neither count I my life dear unto myself, so that I might finish my course with joy, and the ministry, which I have received of the Lord Jesus, to testify the gospel of the grace of God" (Acts 20:22-24).
Everyone is devoted to something or someone. The child of God who would be a true disciple must be devoted to Christ. That devotion must be lived out daily by applying the teachings and commandments of our Lord to life's situations.
Discipleship is required of us by our Master. He will help us attain to it. He will not require of us something that His grace will not enable us to do.
Yes, to be disciples we must be dead, but Jesus said, "…he that loseth his life for my sake shall find it" (Matthew 10:39). A disciple's life is a life of self-denial, but Jesus said, "Give and it shall be given unto you; good measure, pressed down, and shaken together, and running over, shall men give into your bosom…" (Luke 6:38). A disciple must put on the yoke of discipline, but Jesus said, "…my yoke is easy, and my burden is light" (Matthew 11:30). A disciple's life is a devoted life, but the Bible says, "If we suffer, we shall also reign with him…" (II Timothy 2:12).
To be saved costs nothing, but to be a disciple costs everything. Discipleship has its price, but it is worth the cost. We can say with the Apostle Paul, "…if so be that we suffer with him, that we maybe also glorified together. For I reckon that the sufferings of this present time are not worthy to be compared with the glory which shall be revealed in us" (Romans 8:17-18).
From "The Advocate of Truth." July 28, 2008.