August 19 2016
6
19
/

08
/

August
/

2016
20:58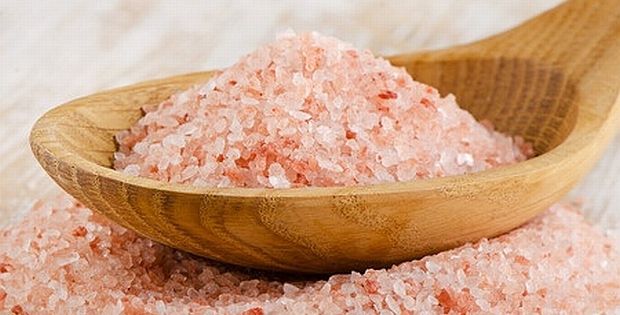 "Salt is good; but if salt has lost its taste, how can its saltines be restored? It is fit neither for the soil nor the manure pile; they throw it away" – Luke 14:34-35
When I think of salt, I think of the time I had made a cake where I had completely forgotten to add the salt. When I realized that I had forgotten the salt, my cake was already in the oven. I was hoping that the other major ingredients, such as the sugar, would help my struggling cake. Sadly, the sugar alone did not help my cake; it was bland and had no taste. I wanted to throw out my cake, which I hate doing when one considers the cost and time it took out of my day to make a cake. Salt is very important! It gives things taste and brings out the seasonings of other ingredients. Ingredients that would normally be dull on their own are given a whole new meaning with just a little salt. As disciples of Christ, could we be considered to be God's ongoing cake recipe? God is in the process of molding us into the image He had always intended for humans through the example of His son. In order to make a good cake, God gives us time in order to become His perfect cake. I can somehow see how God must feel when He puts time and effort into individuals (because He can see their potential) who don't turn into a wonderful cake. He must feel disappointed sometimes with us. Only He knows who must be thrown out because they lack certain ingredients or they have too many impurities which prevents them from being a disciple of Christ.
When I first read this passage, I thought of the church. Interestingly, the NRSV Study Bible makes a comment about salt. It says that this passage is "a warning against lackadaisical discipleship. "Lackadaisical" means to lack enthusiasm and thoroughness. The Study Bible continues to say that "Ancient salt was not pure sodium chloride, so the other material in the salt could go bad and cause the salt to be no good." After I read this interesting note on this passage, I thought about how the other materials in the salt can make the salt go bad. Could Christ be referring to how we as disciples can make ourselves "go bad" because of the other materials that can influence us in our daily lives? We must be reminded of "Evil company corrupts good habits" (1 Cor15:33). It is important to be constantly reflecting on all outside influences and comparing its value system with that Bible, otherwise, those bad influences may affect our salvation. Israel had been punished and exiled to Babylon for mixing the God of Israel with the surrounding pagan gods. The value systems of those pagan gods were not the same as the God of Israel. Solomon in all of his great wisdom, amassed great wealth, wives and concubines from the pagan nations around Israel. Solomon's wives (or company) turned his heart from following the true God (1 K11:1-8). Could Solomon have lost his saltiness? Will he be found amongst those at the first resurrection of those in Christ at Christ's return? We will not know, however, believers can lose their salvation (Heb10:26-29; 2Pet2:20-22).
There is the possibility that believers can lose their saltiness and it is possible that is cannot be restored. Work out your own salvation with fear and trembling (Phi2:12). We must look at ourselves first and then decide if we have any unhealthy influences that may make us lose our saltiness. We must also look at our church. Is there any "material" that may prevent us from becoming more holy? How do church members speak of one another or even to those outside of the church? The bible says we should "speak evil of no one, to be peaceable, gentle, showing humility to all men" (Titus 3:2). It also says we should humbly correct others (2Tim2:25) and expose unfruitful works of darkness (Eph5:11). Find out what is "acceptable to the Lord" (Eph5:10) and do not lose your "saltiness." In other words, do not lose your enthusiasm and thoroughness for the Word of God. Let's be enthusiastic for God's word and thorough for true doctrine that will give us peace, length of days and long life (Pro3:2). Pure salt gives us and others the strength to leave behind negative ways of thinking and acting that are not healthy to our spiritual and physical lives. We are the "salt of the earth" (Mt 5:13) to a dying world. We can give this world hope for a better life now and in the future, but only if we are truly salty. May God grant us the vision to throw away the things that can make us lose our saltiness.